Ratnagiri Estate, Ashok Patre, Anaerobic Natural
Sale price

$23.50

Regular price
Cranberry, Adriatic Fig, Maple Syrup
Roast Level: Medium
This is limited release that will only be available on our menu through the end of the year. Ratnagiri Estate is perched in the ... READ MORE
Holiday Shipping : For gifts to arrive by December 23rd, we recommend that you place your order by December 10th. 
Ratnagiri Estate, Ashok Patre, Anaerobic Natural
Receive a notification when this item becomes available.
Details
Brewing Guide
Shipping
Details
Taste Notes
Cranberry, Adriatic Fig, Maple Syrup
Growing Altitude
1355
Variety/Processing Method
Catuai/Anaerobic Natural
Location
Athigiri, Karnataka
We first started sourcing coffee from Ashok Patre in 2020. Each year since we have bought a portion of his harvest. This coffee underwent whole cherry anaerobic fermentation in steel tanks and then dried in full sun. This unique preparation showcases lively acidity and dense sweetness. This is an excellent example of this experimental fermentation method.
Placing a bulk order? See our FAQ page for more details.
Brewing Guide
Chemex
Dose

40g

Grind

Medium

Brew Weight

630g

Brew Time

4:00
French Press
Dose

38g

Grind

Medium-Coarse

Brew Weight

600g

Brew Time

4:00
Aeropress
Dose

17g

Grind

Fine

Brew Weight

255g

Brew Time

2:30
V60
Dose

20g

Grind

Medium-Fine

Brew Weight

315g

Brew Time

2:30
A well-balanced cup of coffee is easy to make at home. We've chosen a few of our favorite brewing methods and laid out preferred recipes. You can fine-tine our recipes to your personal preferences along the way. Have fun, experiment, and smile often!
View our Brew Guides
Shipping
We roast your coffee to order Monday-Friday every week. Please see our schedule below:
Orders placed before 1:00 PM PST on Sunday through Thursday - processed the same day and roasted the following day.
Orders placed after 1:00 PM PST on Thursday - processed on Friday - roasted on Monday.
Orders placed between 1:00 PM PST Friday and 1:00 PM PST Sunday - processed on Sunday and roasted on Monday.
Please note Sightglass does not roast or ship eCommerce orders on the weekend.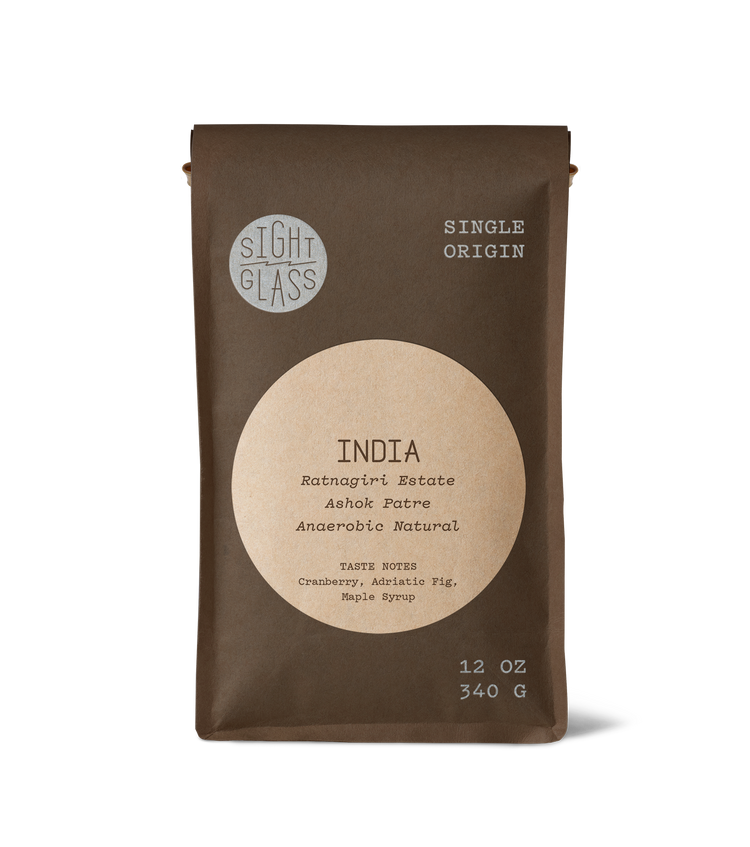 Pssst... This item is a Pre-Order!
All other products included in your order will ship on the same schedule as this coffee. See ship date below.
Your Ship Date:
April 28th, 2021
FAQ
How do I subscribe to this coffee?
Single origin coffee subscriptions are available here through our Seasonal Variety program
How many cups of coffee are in a bag?
Using the recipe that we use in-store, each 12oz bag makes 17 cups of coffee - just the right amount for one person to use in two weeks or for a pair of coffee drinkers to enjoy in a week.
Each 2LB bag makes 45 cups of coffee - just the right amount for one person to use in 3 weeks or for two people to enjoy in a week and a half

Each 5LB bag makes 113 cups of coffee - just the right amount for one person to use in 8 weeks or for two people to enjoy in a month
How long does Sightglass coffee stay fresh?
Sightglass coffee tastes best up to six weeks after the roast date printed on the back of the sealed bag. Once opened, we recommend you use the coffee within two weeks for optimal freshness. Coffee will taste best when ground immediately before brewing.
Seasonal Variety Subscription
Curated seasonal favorites.
✔ Free Shipping on 2lb bags
✔ Save Up to 15% on Every Order
✔ Pause or cancel anytime
Subscribe Today