Toffee, Graham Cracker, Bittersweet Cocoa
Sale price

$21.50

Regular price
A seasonally rotating blend of fully washed Central and South American coffees sourced for their deep, full-bodied sweetness, attr... READ MORE
Details
Brewing Guide
Shipping
Details
Taste Notes
Bittersweet Cocoa, Toffee, Graham Cracker
Growing Altitude
Varying
Variety/Processing Method
Blended/Washed
Location
Central & South America
Our Banner Dark Blend is meant to appeal to those who enjoy a deeper, richer flavor. Dark chocolate and brown sugar meet rich undertones of vanilla and maple, with a heavier body and lower acidity in the cup.
Placing a bulk order? See our FAQ page for more details.
Brewing Guide
Chemex
Dose

40g

Grind

Medium

Brew Weight

630g

Brew Time

4:00
French Press
Dose

38g

Grind

Medium-Coarse

Brew Weight

600g

Brew Time

4:00
Aeropress
Dose

17g

Grind

Fine

Brew Weight

255g

Brew Time

2:30
V60
Dose

20g

Grind

Medium-Fine

Brew Weight

315g

Brew Time

2:30
A well-balanced cup of coffee is easy to make at home. We've chosen a few of our favorite brewing methods and laid out preferred recipes. You can fine-tine our recipes to your personal preferences along the way. Have fun, experiment, and smile often!
View our Brew Guides
Shipping
We roast your coffee to order Monday-Friday every week. Please see our schedule below:
Orders placed before 1:00 PM PST on Sunday through Thursday - processed the same day and roasted the following day.
Orders placed after 1:00 PM PST on Thursday - processed on Friday - roasted on Monday.
Orders placed between 1:00 PM PST Friday and 1:00 PM PST Sunday - processed on Sunday and roasted on Monday.
Please note Sightglass does not roast or ship eCommerce orders on the weekend.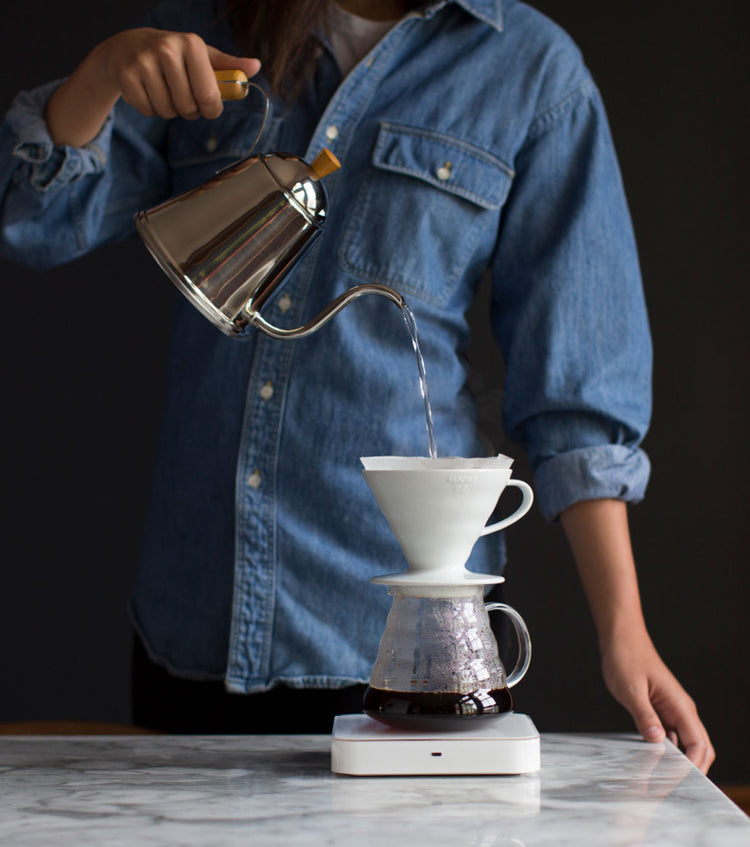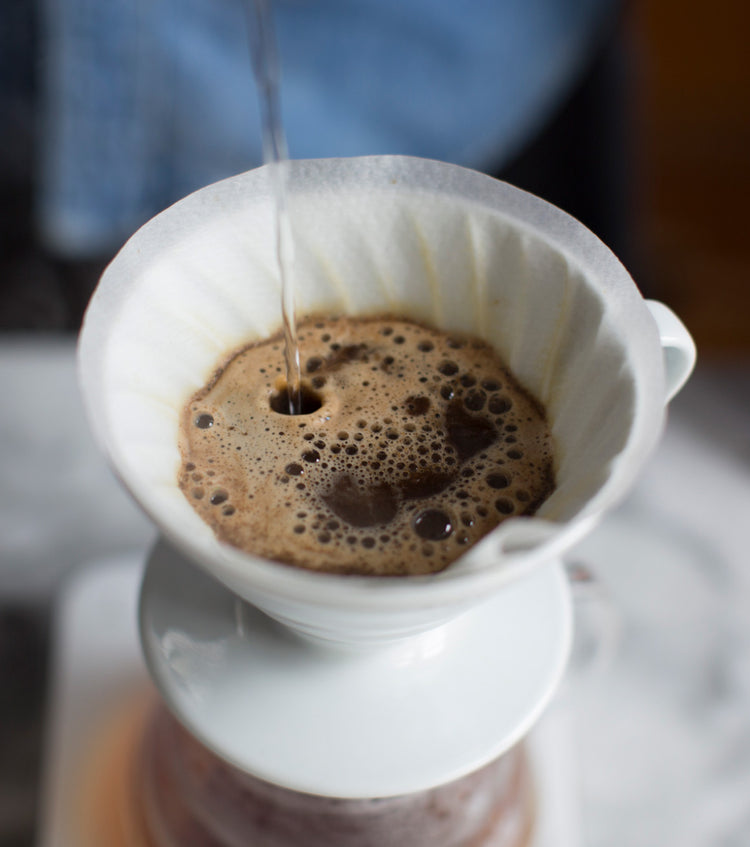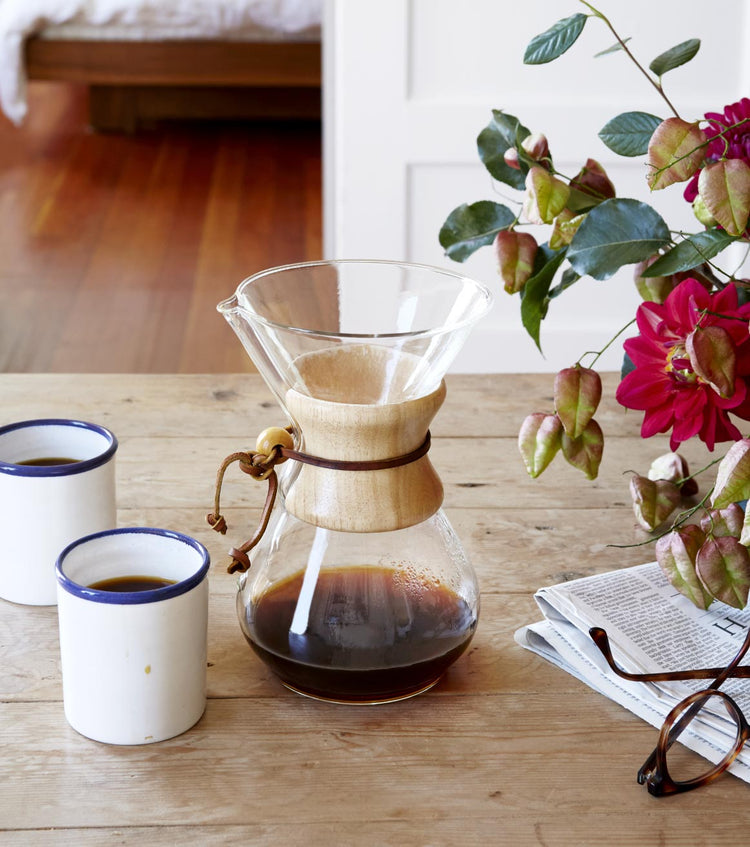 Pssst... This item is a Pre-Order!
All other products included in your order will ship on the same schedule as this coffee. See ship date below.
Your Ship Date:
April 28th, 2021
Love it!

This one is a favorite in our house. We have the big bag on subscription and love it.

Phenomenal

I've tried hundreds of coffees. This is my absolute go to. Smooth and dark, perfect balance. I do both hot and cold brew which is rare because I've never found a coffee I like both ways. If like a smooth dark without all the brightness and acidity from the light roasts but at the same time delivers fantastic flavor then try it out.

Delish

Makes a great cappuccino, my hubs makes me one every morning and I look forward to getting up! The bean is very rich and full bodied and the acid is well balanced! I love receiving freshly roasted beans in the mail regularly, I can't get them that fresh at the grocery store!

I do not recommend this product

It's just strong

I love dark coffee, and I love strong coffee. Banner Dark is both. But I also love flavorful, rich coffee. Unfortunately Banner Dark is neither. It smells fantastic. But unfortunately the taste is just bitter and strong. Definitely not what I expected... Or wanted

Great tasting coffee.

I really enjoy the more traditional flavor
Reviews Loaded
Reviews Added
FAQ
How many cups of coffee are in a bag?
Using the recipe that we use in-store, each 12oz bag makes 17 cups of coffee - just the right amount for one person to use in two weeks or for a pair of coffee drinkers to enjoy in a week.
Each 2LB bag makes 45 cups of coffee - just the right amount for one person to use in 3 weeks or for two people to enjoy in a week and a half

Each 5LB bag makes 113 cups of coffee - just the right amount for one person to use in 8 weeks or for two people to enjoy in a month

How does the Banner Dark compare with your Owl's Howl Espresso blend? Is it stronger? I have a Moccamaster and I'm looking for a coffee with low acidity.
Our Owl's Howl is a bright and fruity espresso, with balanced acidity. Our Banner Dark has a lot of body, with almost no acidity. They're equal in "strength", i.e. have the same amount of caffeine, but if you're looking for an offering with low acidity, Banner Dark is your best option.
How long does Sightglass coffee stay fresh?
Sightglass coffee tastes best up to six weeks after the roast date printed on the back of the sealed bag. Once opened, we recommend you use the coffee within two weeks for optimal freshness. Coffee will taste best when ground immediately before brewing.

Where should I store my coffee? In the freezer? On the counter?
Grind only the amount of coffee you plan to brew and store the remainder in an airtight container, away from direct sunlight, heat, and sources of humidity. Avoid putting your coffee in the refrigerator or freezer.
Goes Well with:
Hario V60 Ceramic Dripper
Sale price

$25.00

Regular price
Hario V60 Filters
Sale price

$6.50

Regular price
6-Cup Wood Collar Chemex
Sale price

$38.00

Regular price