Stop by our marketplace and coffee roastery on the corner of Willoughby & Sycamore for coffee & tea, housemade baked goods, prepared foods, Roman-style pizza, farmer's market produce, wine & beer, and so much more.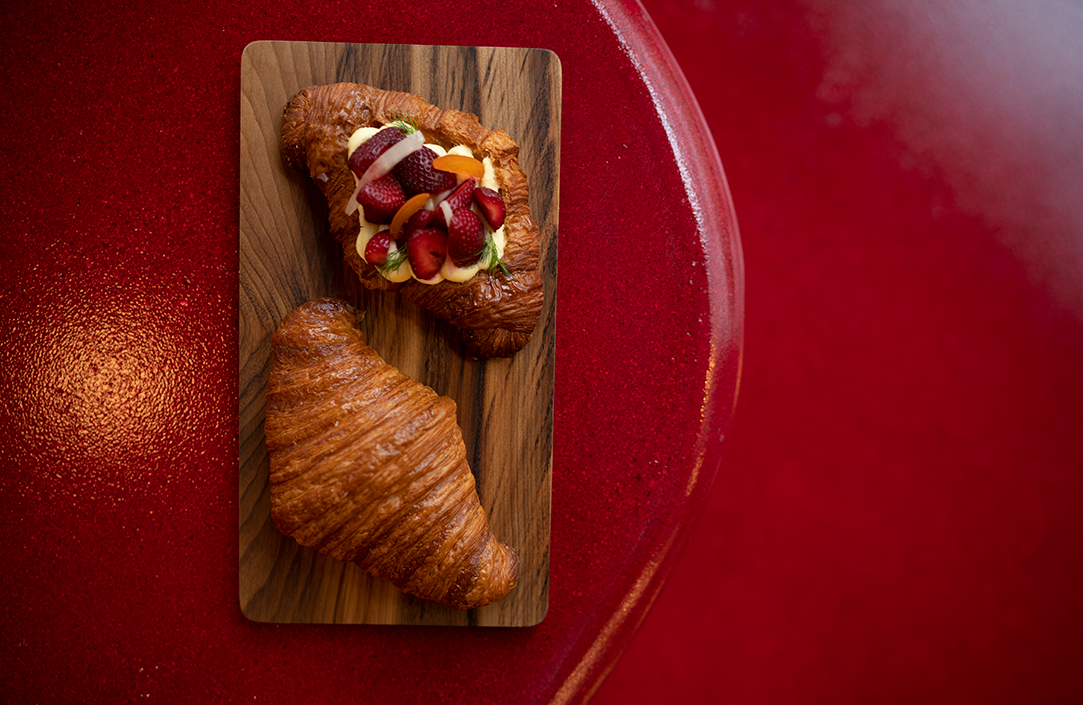 Coffee Window & Bodega
You can visit our coffee & pastry window to take daily pastry specials and our full coffee menu to-go. The front area of our roastery has been restructured as a bodega with loaves of bread, wine, beer, bags of coffee, coffee filters, dry pasta, pints of tomato sauce and more for you to stock your pantry.
Delivery & Curbside Pick-up
Starting Sat/March 21, locals can order curbside pick-up from a menu of family-style culinary offerings such as half and whole roast chickens, sandwich kits, housemade bagels, Roman and Sicilian-inspired pizza, chocolate chip cookies and more. Delivery will be available via Postmates and DoorDash in the days ahead. Orders can be placed Thursday-Monday between 10am-6pm via phone and text (323.763.8588) or the delivery platforms once active. We're around for pick-ups between 3pm-7pm.