Kalita Style 102 Ceramic Coffee Dripper - Black
Sale price

$27.60

Regular price
Fulfilled by our friends at Cafe Supply
The Kalita Style Ceramic Dripper features the iconic Kalita 3-hole extraction. The 102 dripper fits most standard decanters and brews up to 8oz (236ml) at a time.
Product Details

8 oz. of liquid.

Makes 2 - 4 cups.

The base is 4-inch in diameter.

Material is ceramic.

Requires Kalita 102 filters.

Made in China.
This item only ships within the United States.
Holiday Shipping : For gifts to arrive by December 23rd, we recommend that you place your order by December 10th. 
Kalita Style 102 Ceramic Coffee Dripper - Black
Receive a notification when this item becomes available.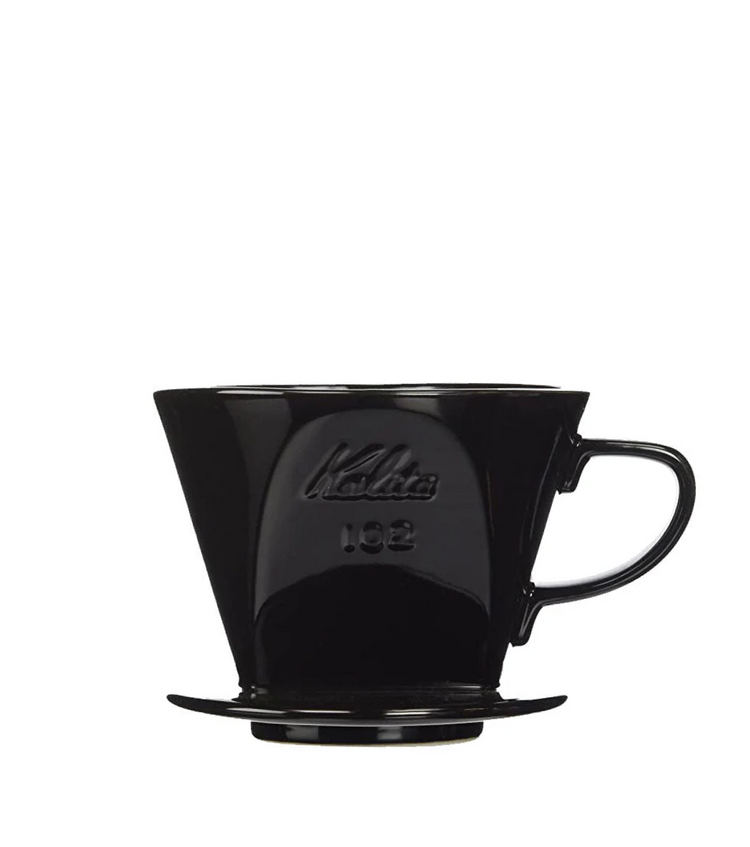 Pssst... This item is a Pre-Order!
All other products included in your order will ship on the same schedule as this coffee. See ship date below.
Your Ship Date:
April 28th, 2021