Kalita Wave 155 Stainless Steel Coffee Dripper
Sale price

$36.50

Regular price
Fulfilled by our friends at Cafe Supply
The Kalita Wave Dripper 155 is made of stainless steel. It has an iconic wave design so that the filter does not come into contact with the sides of the dripper. Makes 1-2 cups.
Product Details
Makes 1-2 cups.

Material is stainless steel.

Requires Kalita 155 filters.

Wave design.

Dishwasher safe.

Made in Japan.
This item only ships within the United States.
Holiday Shipping : For gifts to arrive by December 23rd, we recommend that you place your order by December 10th. 
Kalita Wave 155 Stainless Steel Coffee Dripper
Receive a notification when this item becomes available.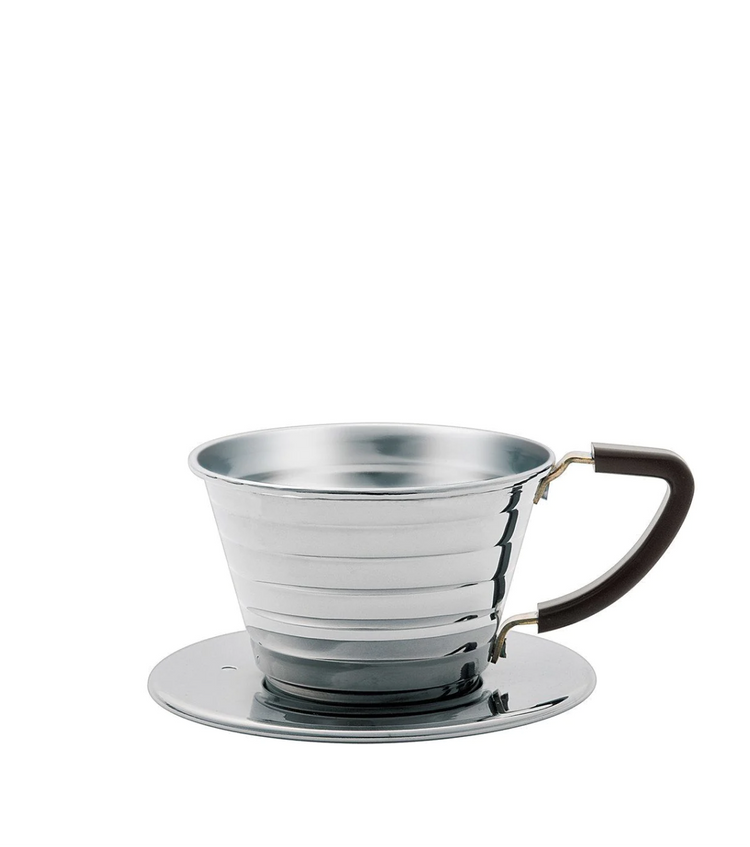 Pssst... This item is a Pre-Order!
All other products included in your order will ship on the same schedule as this coffee. See ship date below.
Your Ship Date:
April 28th, 2021