Organic, Blueboon Prepaid Monthly Subscription - 2LB
Sale price

$133.00

Regular price

$156.00
Milk Chocolate, Mandarin, Honeysuckle
Roast Level: Medium
This well-balanced, versatile blend celebrates simple, approachable flavors of milk chocolate, citrus, and stone... READ MORE
Holiday Shipping : For gifts to arrive by December 23rd, we recommend that you place your order by December 10th. 
Organic, Blueboon Prepaid Monthly Subscription - 2LB
Receive a notification when this item becomes available.
Details
Taste Notes
Milk Chocolate, Mandarin, Honeysuckle
Growing Altitude
Varying
Variety/Processing Method
Blended/Washed
Location
Central America & East Africa
-2lb bag of roaster selected coffee shipped monthly
-Whole Bean only
No substitutions can be made on bag size, order frequency or grind option. 2 lb whole bean subscriptions that ship every month are the only available option at this time.
Brewing Guide
Chemex
Dose

40g

Grind

Medium

Brew Weight

630g

Brew Time

4:00
French Press
Dose

38g

Grind

Medium-Coarse

Brew Weight

600g

Brew Time

4:00
Aeropress
Dose

17g

Grind

Fine

Brew Weight

255g

Brew Time

2:30
V60
Dose

20g

Grind

Medium-Fine

Brew Weight

315g

Brew Time

2:30
A well-balanced cup of coffee is easy to make at home. We've chosen a few of our favorite brewing methods and laid out preferred recipes. You can fine-tine our recipes to your personal preferences along the way. Have fun, experiment, and smile often!
View our Brew Guides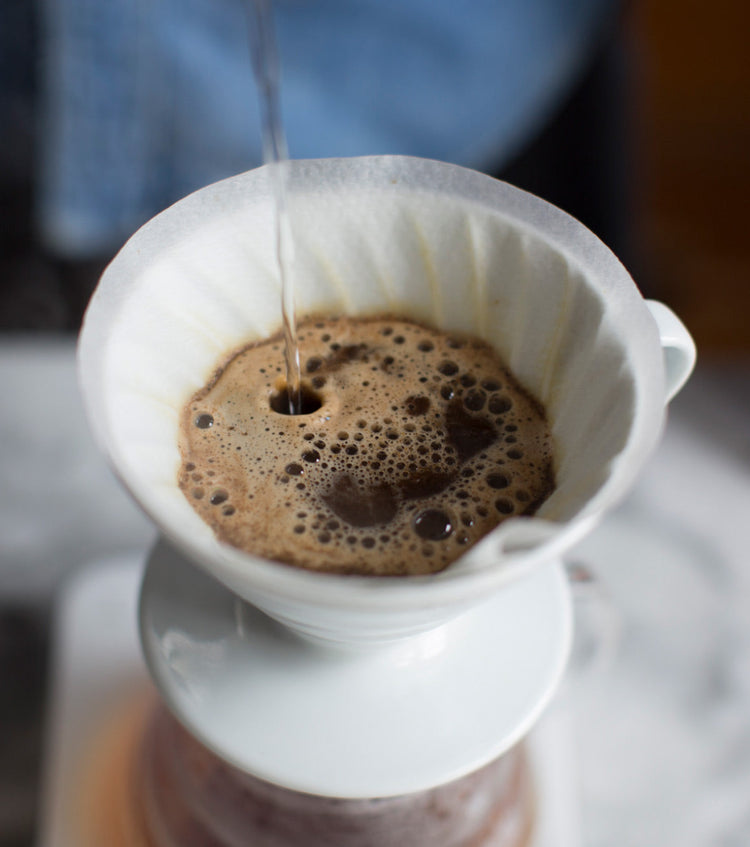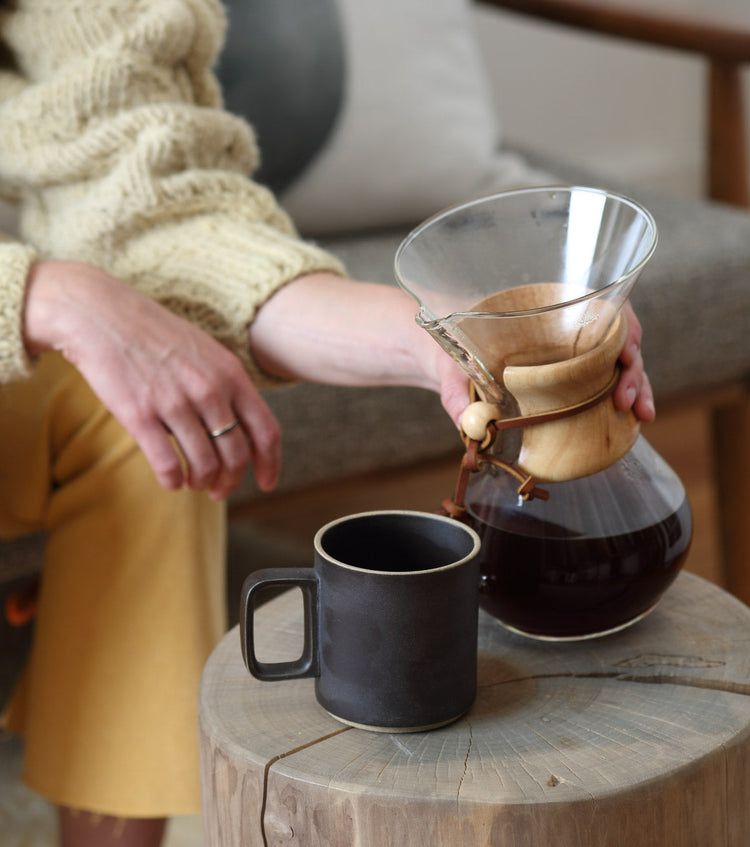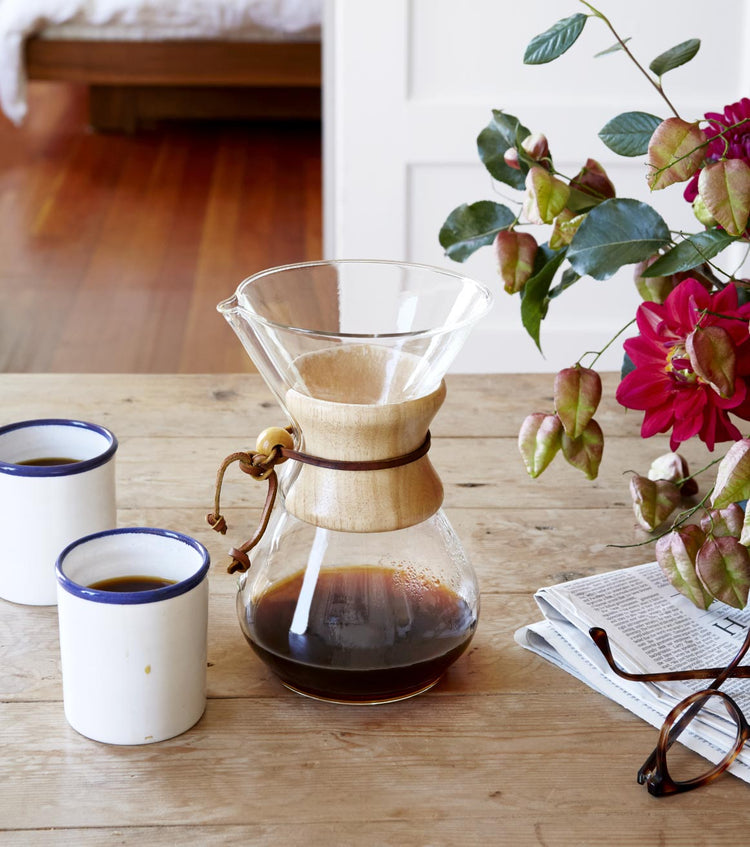 Pssst... This item is a Pre-Order!
All other products included in your order will ship on the same schedule as this coffee. See ship date below.
Your Ship Date:
April 28th, 2021
Reviewing

Organic, Blueboon

Reviewing

Organic, Blueboon

Consistent Comfort

I got on the third-wave coffee ride while living in the Bay Area, over a decade ago. I love floral and fruit-forward single origins for my pour over, but I also love shifting gears often to something comforting while still as a pour over. This does exceptional in the Melita Wave. And, it stays consistently delicious going on two weeks after its roasting date. I've been buying Blueboon for 11 years now.

Reviewing

Organic, Blueboon

My Favorite Coffee

This is by far one of my favorite cups of coffee. I've ordered several times, you really just can't go wrong with this coffee. If you're unsure about buying this coffee, because you haven't tried it. I'm here to tell you, that if you like coffee, you'll love this coffee. It is a very safe coffee to do pourovers or espressos I do both, it's very versatile. If there was a coffee that I had to drink for the rest of my life it'd be this one.

FATEMEH G.

Verified Buyer

Reviewing

Organic, Blueboon

Amazing taste

We ordered 10 days ago, and thought we will keep using for one month, but after 10 days we ordered a new 5lb . The Taste is amazing, the quality is awesome. Buy it if you want a good coffee. Dont wate your time.

Reviewing

Organic, Blueboon

X Marks The Spot

This is the one that started my Sightglass journey! This is the blend that I hid from everyone else and each blend I have tried has been built on this one. I have not been sorry yet in taking a chance on a new blend. Blue Boon, thank you for being the original java treasure I took a chance on!
Reviews Loaded
Reviews Added
FAQ
How does prepaid subscription work?
Once every 3,6, or 12 months we will send a whole bean, 2lb bag to someone you love (or to you). You only need to pay once at checkout thus eliminating pesky reoccurring charges any shipping fees.
How is Sightglass coffee sourced?
The production of exceptional coffees is a collaborative, meticulous and multi-faceted effort. All coffees are sourced in freshly harvested lots through direct relationships with producers and cooperatives committed to quality and sustainable business practices. We travel to origin throughout the year, exploring new coffee sources, checking in with cherished producers, and offering premiums for quality. The long-standing partnerships we nurture are built upon trust—trust that our producers will convey to us what they need to thrive and trust that we will do everything we can to support them. Visit Our Company page to learn more about our sourcing practices.
Can I pause or skip a pre-paid subscription?
If you are traveling or simply already have too much coffee you can change your next delivery date in your customer portal.
Is Sightglass coffee organic?
Most of the coffee that we source annually is certified Organic. These coffees go into classic blends like Blueboon, Toketee, Owl's Howl, Crown Point, and Hunky Dory. On our single origin menu, Worka Chelbessa from the Yirgacheffe region of Ethiopia is certified Organic. We purchase other single origin coffees yearly with Organic certifications but are often sold as conventional coffees.
How long does Sightglass coffee stay fresh?
Sightglass coffee tastes best up to six weeks after the roast date printed on the back of the sealed bag. Once opened, we recommend you use the coffee within two weeks for optimal freshness. Coffee will taste best when ground immediately before brewing.

How many cups of coffee are in a bag?
Using the recipe that we use in-store, each 12oz bag makes 17 cups of coffee - just the right amount for one person to use in two weeks or for a pair of coffee drinkers to enjoy in a week.
Each 2LB bag makes 45 cups of coffee - just the right amount for one person to use in 3 weeks for two people
Each 5LB bag makes 113 cups of coffee - just the right amount for one person to use in 8 weeks for two people