Raspberry, Chocolate, Butterscotch
Sale price

$20.50

Regular price
Crown Point is a medium/dark roast. It's a rich espresso with low acidity, some hints of fruit and lots of chocolate.This espresso was craft... READ MORE
Organic, Crown Point
Receive a notification when this item becomes available.
Details
A well-balanced cup of coffee is easy to make at home. We've chosen a few of our favorite brewing methods and laid out preferred recipes. You can fine-tine our recipes to your personal preferences along the way. Have fun, experiment, and smile often!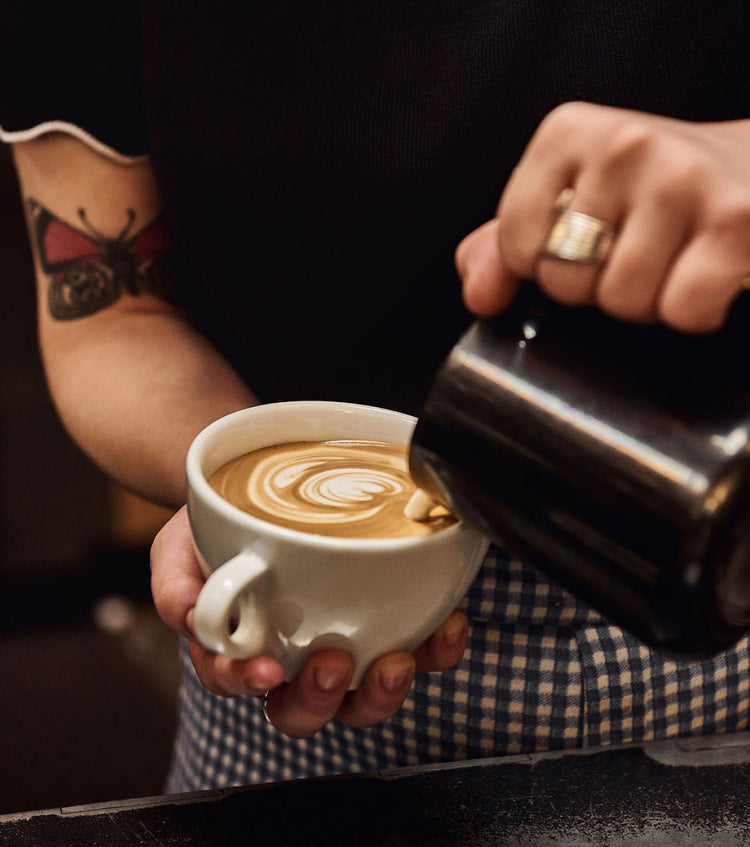 Pssst... This item is a Pre-Order!
All other products included in your order will ship on the same schedule as this coffee. See ship date below.
Your Ship Date:
April 28th, 2021
Mmmmmmmm

So good

Loved everything about it

I use it for my espresso..

Will be getting again

The best coffee I've ever had, bar none

We use these beans to make espresso with our Breville Pro, and after trying dozens of brands and beans, this is the one we're going to use going forward. They make just terrific espresso.

coffee magic :-)

I havent tried this yet..I also ordered this to share at work with my fellow night crew...

beautifully packaged and no problems with shipping :-) oh and it smells good..

I havent opened but can smell the aroma coming from the package :-) :-) :-)

Great nose and great flavor

Tried this coffee at the Hammer museum in Los Angeles. I was hooked! Robust flavor. Great cup of joe. Bought 2 pounds!

Love it!

Supper yummy roast. Not an expert by any means but somehow dialed it into a tasty latte.
Reviews Loaded
Reviews Added
FAQ
How many cups of coffee are in a bag?
Using the recipe that we use in-store, each 12oz bag makes 17 cups of coffee - just the right amount for one person to use in two weeks or for a pair of coffee drinkers to enjoy in a week.
Each 2LB bag makes 45 cups of coffee - just the right amount for one person to use in 3 weeks for two people
Each 5LB bag makes 113 cups of coffee - just the right amount for one person to use in 8 weeks for two people
is this blend of arabica and robusta ? or one of the others?
All Sightglass coffee is roasted with 100% Arabica beans.
How long does Sightglass coffee stay fresh?
Sightglass coffee tastes best up to six weeks after the roast date printed on the back of the sealed bag. Once opened, we recommend you use the coffee within two weeks for optimal freshness. Coffee will taste best when ground immediately before brewing.

Goes Well with:
6-Cup Wood Collar Chemex
Sale price

$38.00

Regular price
Chemex Filters
Sale price

$8.50

Regular price
Sightglass x Fellow Carter Mug
Sale price

$35.00

Regular price