Hario V60 Ceramic Dripper
For a clean, balanced cup. Our go-to brewing method here at Sightglass.
Sale price

$25.00

Regular price
The thin paper filter and elegant construction of the V60 cone aid in producing a brew with a remarkable balance of body, mouth-feel, acidity an... READ MORE
Hario V60 Ceramic Dripper
Receive a notification when this item becomes available.
Details
The Hario V60 is our jam here at Sightglass. We love it because it yields a clean, balanced cup that can be brewed quickly and with minimal clean-up.
For tips on brewing a tasty cup, visit our V60 Brewing Guide.
Specifications:
Hario V60-02 Ceramic Cone with Spiral Ribs
For use with Hario V60-02 products.
Chemex
Dose

40g

Grind

Medium

Brew Weight

630g

Brew Time

4:00
French Press
Dose

38g

Grind

Medium-Coarse

Brew Weight

600g

Brew Time

4:00
Aeropress
Dose

17g

Grind

Fine

Brew Weight

255g

Brew Time

2:30
V60
Dose

20g

Grind

Medium-Fine

Brew Weight

315g

Brew Time

2:30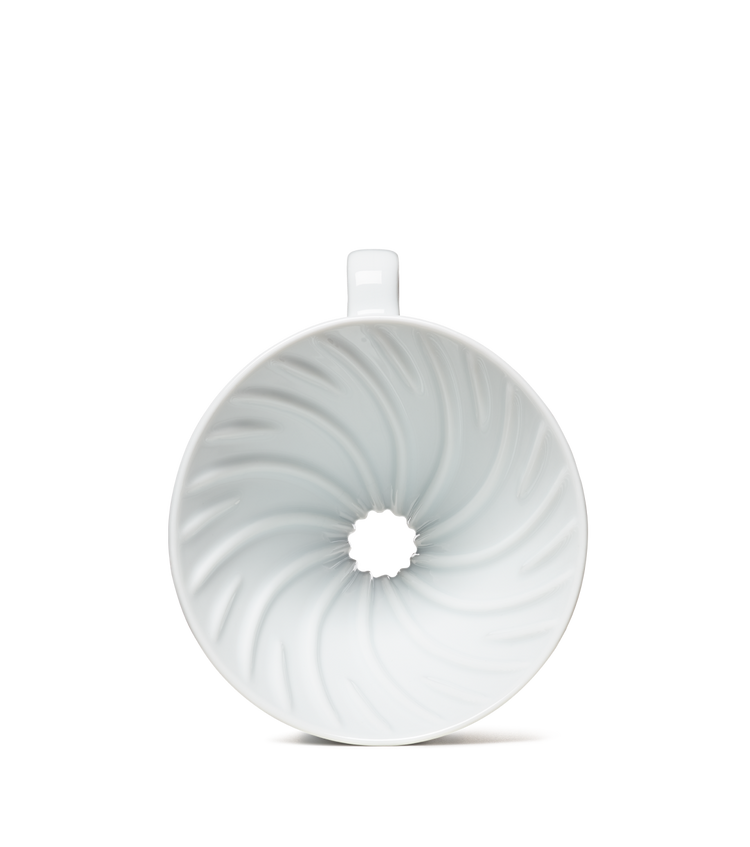 Pssst... This item is a Pre-Order!
All other products included in your order will ship on the same schedule as this coffee. See ship date below.
Your Ship Date:
April 28th, 2021
A great Christmas gift

The ceramic coffee maker looks great. My friend is going to love this gift!

Perfect fit!

The Hario V60 was the perfect fit for my coffee connoisseur son. Beautiful!
Reviews Loaded
Reviews Added